Degree
UG/PG
ADISTANCE DEGREE & POST GRADUATION COURSES B.A, B.COM, B.S.C, BB.A, M.A, M.COM, MSC, MBA, M.TECH, M.ED AND MORE. At Emirates Education Centre, we will help you in realizing your dream of becoming a student of business, arts, science, engineering and finance. The candidates who are currently employed and who are residing outside Kerala or abroad can easily join the course without affecting their current job.
Candidates who have completed plus two and achieved higher education eligibility can directly join for the course where as those who are not eligible for the higher education will have to pursue the course through the open stream method of the respective University. The candidate should complete 18 years in age and should complete the above mentioned degree within the duration of three years.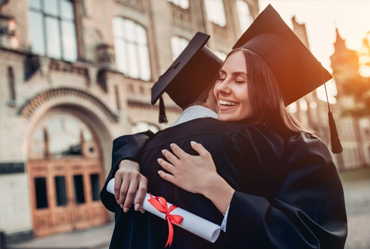 COURSE REGISTRATION
All the university registrations will be done by our Institute. After the UG Registration process, students will get the original certificates that they have submitted through Emirates Education Centre. If you wish to get the study materials outside Kerala or abroad, it will be sent via post or courier.
Every year, the study materials will be send together or two sections via post. Candidates who are working outside state or abroad will have to come to the state to attend the respective exams. The date of exams, details of hall tickets, notifications about the exams etc will be provided from Emirates Education Centre.